WHO AM I?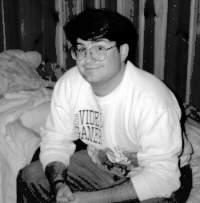 My name is Alexander J.Benjamin. I am a telecommunications specialist/computer programmer.
I am a cat lover and am OWNED by 3 cats.
I also have 3 fish (make that 2 fish (no one fish)) but I am not really good at that kind of thing.
I have a bachelor's degree in applied mathematics from Concordia University and a degree in
Architectural Technology from Vanier College.
I was born and still live in the Montreal area of Quebec, Canada and I speak
both English and French. I am 5'-7" tall and weigh about 190#. I have brown
hair and brown eyes.
My hobbies include computers, cross country skiing, cycling, hiking, movies, martial arts (AIKIDO), and soccer.
My favorite actors are Sandra Bullock and Tom Cruise.
I am currently working as a FoxPro programmer for various companies on a contract basis. I also assist in large
telephone/computer system installations and I specialize in dialer installations.
My computer specialties extend from programming in APL, Assembly, BASIC, C, COBOL, FoxPRO, Fortran and Pascal.
I am familiar with AS/400, PC, MAC, HP and VAX systems. I also specialize in HTML (Perl & PHP).

Sabrina says bye - bye
May 1st,1990 to July 17,2005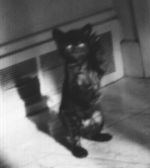 go to my home page